For new awesome posts from me please go to
lifeloveronthego.blogspot.com
Have an amazing day,
Agnes
MILEY CYRUS TEAMS UP WITH ROBERTO CAVALLI FOR BANGERZ TOUR OUTFITS
M
e and my blog had a tough time lately and we broke up for couple of months. I was trying to do my best at that time at university, but now that almost all my exams are over, I decided to return to alive.
I'm thinking about renaming this blog, because although I started it because of fashion, I feel obliged to write only about it because of the name. And I would love to share with you my other passions such as e.g. traveling, art or architecture. Every day stuff, movies reviews etc. I'm not going to change address, just a name on top of the page.
And now back to business.
I've never been a huge fan of Miley Cyrus' music, but after she released Bangerz, to my surprise I fell in love with her work on this album. So you're definitely going to read more about her on my blog.
Today's post is about what a great team Miley and Roberto Cavalli turned out to be. He created for her outfits, that she'll wear on her Bangerz Tour( first concert in Vancouver in February this year).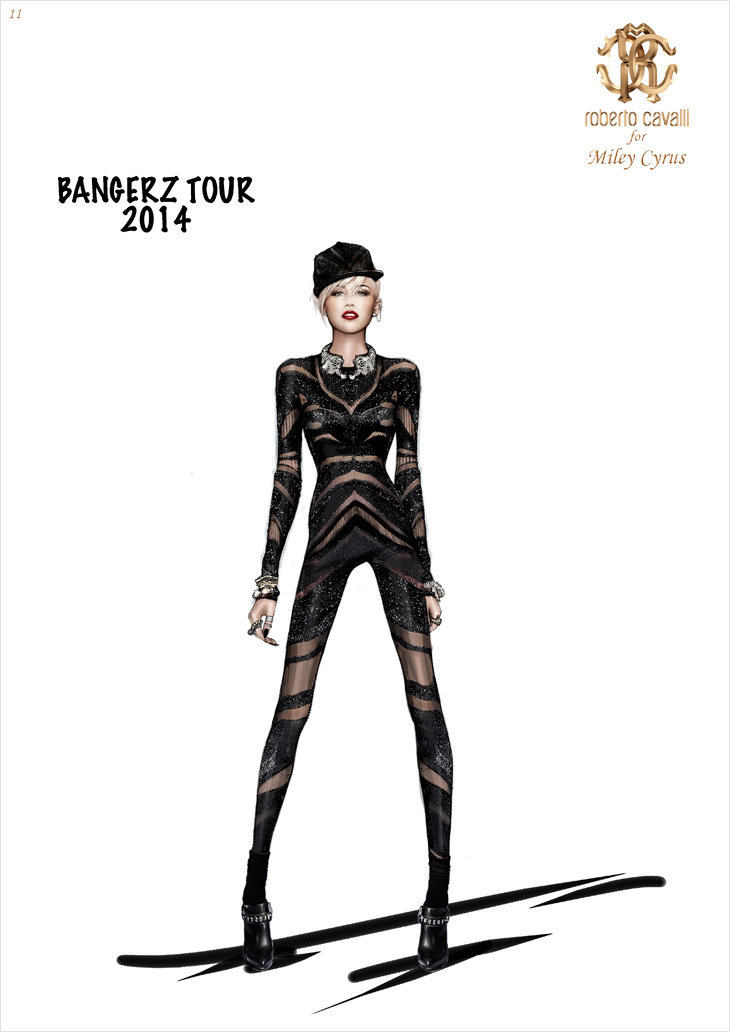 This one is my favourite.
It's sexy, but not reveling too much and most importantly very Miley.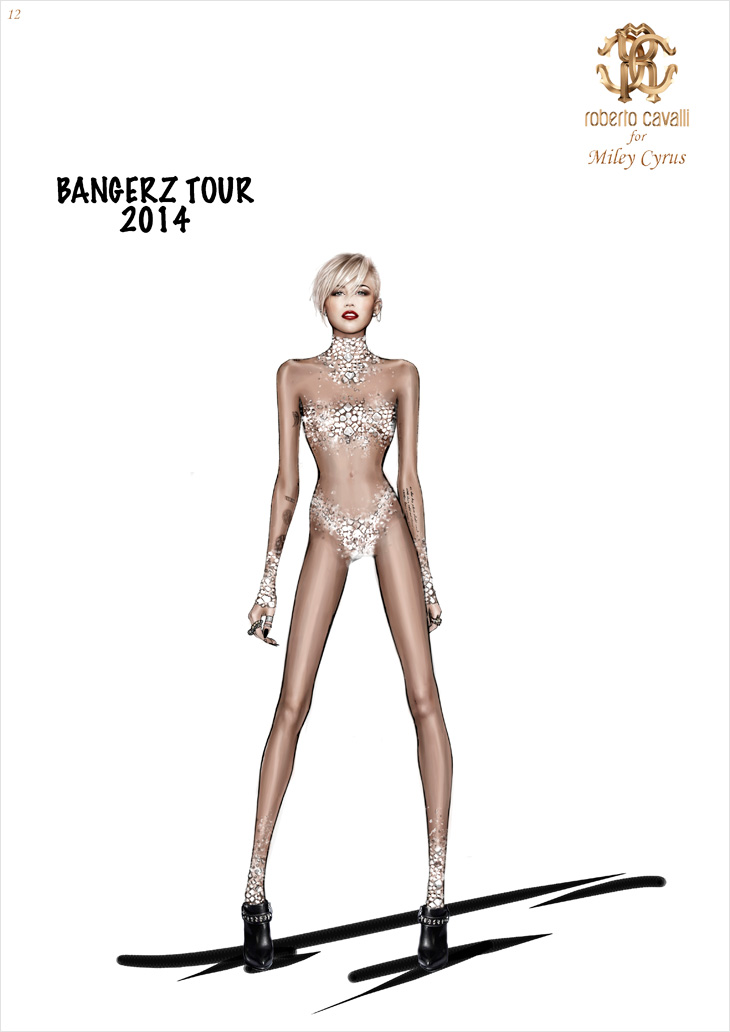 I'm actually most excited about this one- it's
made from stretch silk tulle all over embroidered with Swarovski crystals and it creates a nude effect on the body. Really cool! I have a feeling there are gonna be thousands of people on internet criticizing her for this outfit.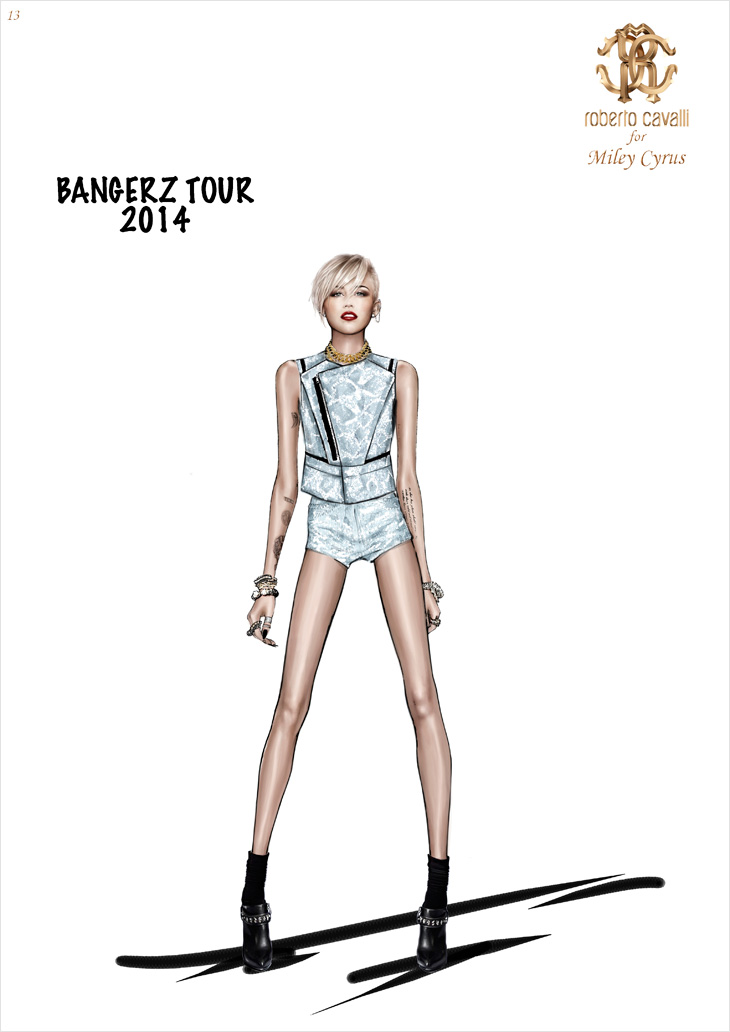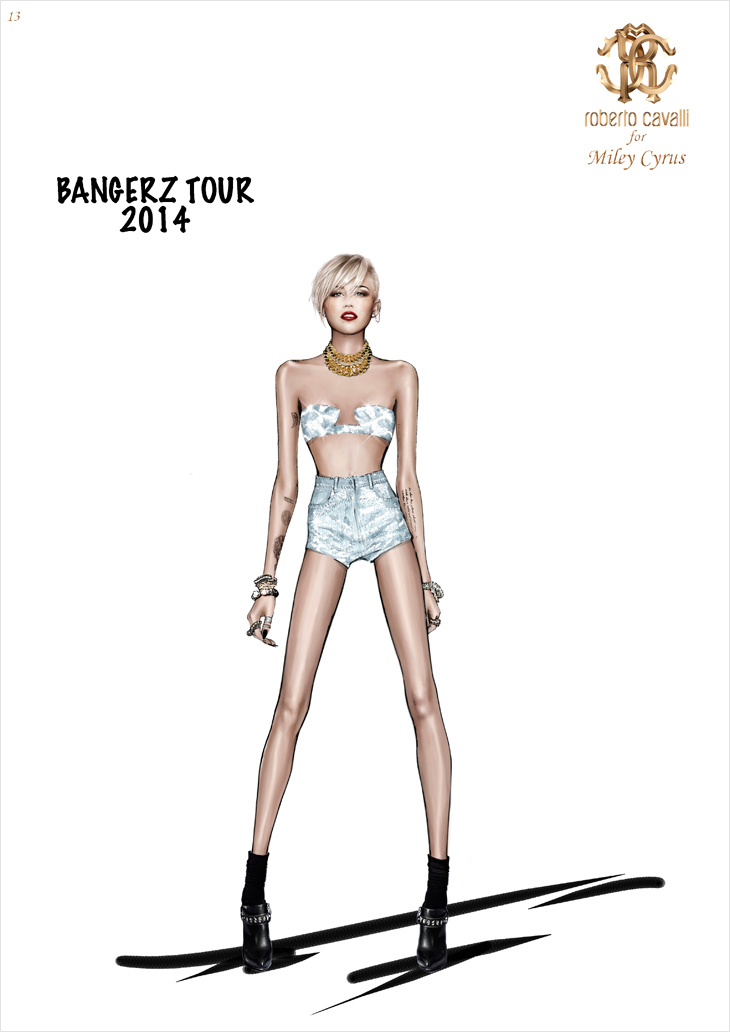 Another outfit designed by Cavalli is a cool over washed denim sleeveless jacket paired with simple high-waisted shorts and bra with an all over ombré embroidery of metallic studs and crystals
.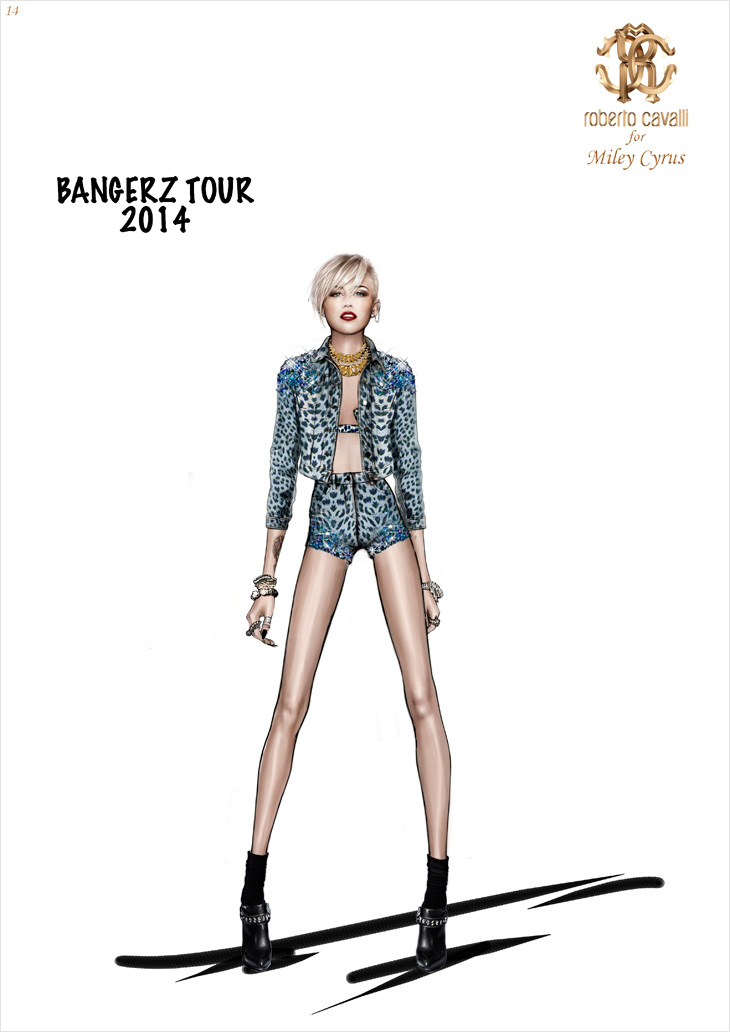 This time Cavalli chose w
ashed denim with leopard print jacket, high-waisted shorts with the same print and bra embroidered with a dégradé of blue crystals.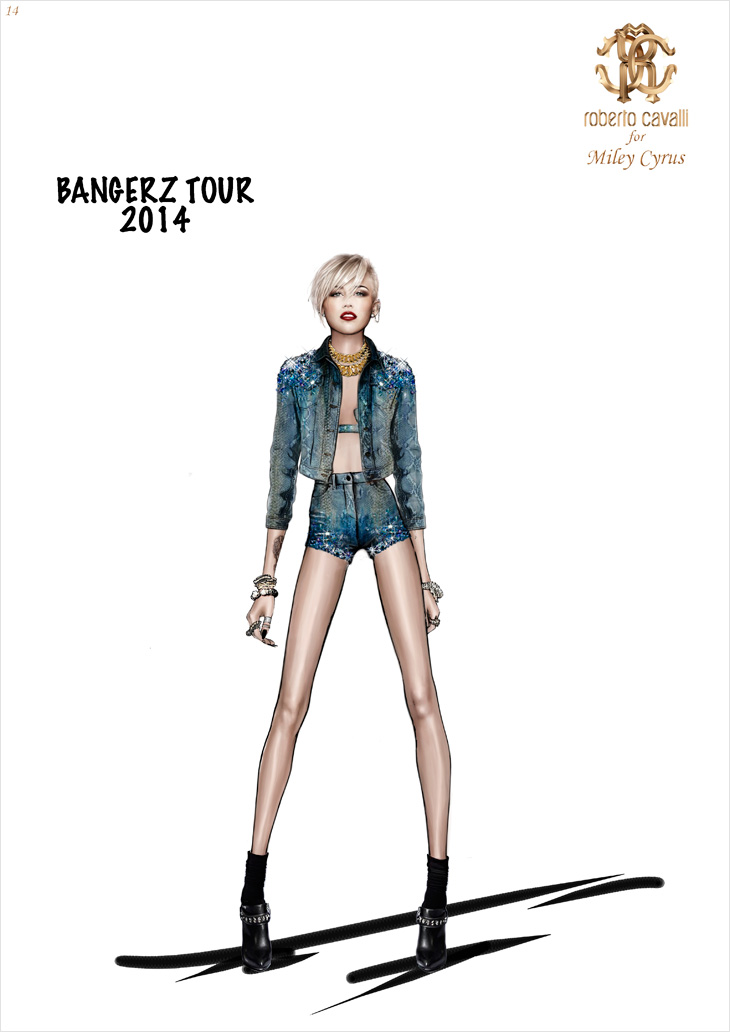 Designer once again designed for Miley washed denim jacket- but this time with python print. He paired it with high-waisted shorts with the same print and bra embroidered with a dégradé of blue crystals.
ticketmaster.com/Miley-Cyrus-tickets/artist/1149434